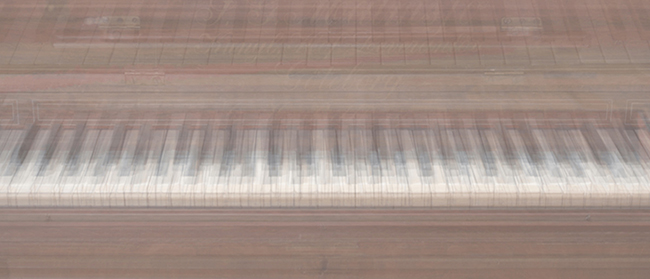 We've met and interviewed people who own pianos and asked them to share their experiences, to reflect on the development of their relationship with the instrument, and to recall the story of the instrument's appearance in their homes. The result of this part of our research is a growing archive of personal stories, revealing the pleasures and pains of owning an instrument. The interviewees discuss challenges of owning and mastering this instrument, talk about their daily playing routines and describe "dream pieces" — something that they always wanted to play but were unable to, due to the extreme difficulties of the chosen works. When conducting the interviews and discussing the music practice of piano owners, we focused on the positive aspects of this activity, exploring the astonishing capacity of this personal relation with the instrument and its music to reactivate vital personal experiences, memories and expectations. The anonymous interviews also contain some examples of the piano players interacting with their instruments.



Photo: Björn Sahlberg

This archive has been presented publicly at the same event at Klaverens Hus 1 September 2018. For this purpose we decided to use the outdoor dance floor (dansbana), turning it into one large loudspeaker. For one day only, the normally silent dance floor has been revived with the voices — and lives — of the instruments.

Watch a video documentation of this installation below:


The secondary focus of this project was to identify a role of the piano in a contemporary context. The piano can be seen as a metaphor for the declining analogue culture in the age of Spotify, when the consumption of music has never been so easy.